Urgent Care Medical Center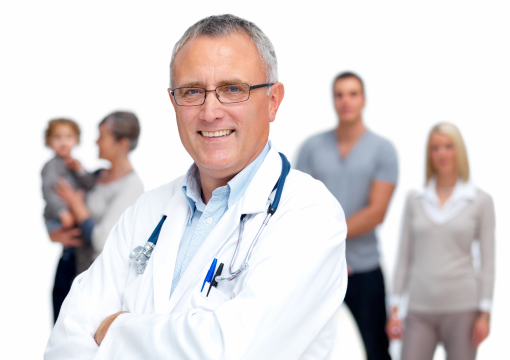 Urgent Care Medical Is Fast & Convenient
It's important to understand the differences between a hospital emergency room (ER) and an urgent care clinic. The ER is focused on the treatment of life threatening medical conditions. This includes chest pains, severe wounds or amputations. The ER is also not based on a first come first serve basis. Patients with the most significant conditions are seen first. Patients with minor illnesses or injuries must often must wait hours to receive no-emergency urgent care.
We Offer Affordable Health Care Options
Our urgent care  medical care clinic provides additional urgent health care options in addition to your primary care doctor or the ER. By utilizing our urgent care services, you get experienced physicians combined with more affordable options along and the convenience of extended hours and walk-in service.
How Our Urgent Care Medical Center Works
Whenever you have an injury or illness that requires fast attention, remember Med Care Medical Center is here for you.
1. Simply Walk In
Just walk through our doors and get treated, no appointments or referrals necessary. There is always a doctor on site, and a full medical team ready to take care of you and your family.
2. Provide Your ID and Insurance Card*
We accept most insurances and typically your urgent care co-pay will be significantly less than your ER co-pay. Contact your insurance company to confirm any cost savings available as well as your specific plan benefits. We handle the billing process for you.
*However, if you do not have insurance, no worries as we have made great healthcare affordable with discounted cash options. Remember, our affordable rates offer a great alternative to the ER and other clinics.
3. Start Feeling Better. Fast!
For most visits, patients and clients usually spend less than an hour. This means you can get in, get treated by doctors, then get on with the rest of your day.
Common Illnesses
Allergies
Bladder infections
Bronchitis
Colds
Cuts / minor lacerations
Diarrhea Ear infections
Ear wax removal
Eye infections / sties
Fingernail / toenail injuries
Hemorrhoids
Influenza (flu)
Insect / bee stings
Laryngitis Sinus infections
Splinter removal
Sprains Stomach flu (gastroenteritis)
Strep / sore throat
Swimmer's ear
Urinary tract infections
Common Injuries
Acute fracture (non-displaced)
Auto accidents – whiplash
Back pain
Lumbar Pain or strains
Knee, shoulder, ankle sprains
Crush injuries
Lacerations
Falls (from less than 7 feet)
Adult Care
Abdominal pain
Abnormal vaginal bleeding
Allergic reactions
Anemia
Anxiety
Arthritis
Asthma Diabetes
Diarrhea
Diverticulitis
Gastritis or indigestion
Gout
Headaches – migraine and tension
Hypertension
Sexually transmitted diseases (STDs)
Pediatric Care
Childhood infectious diseases
Skin Conditions
Acne
Athlete's foot
Cold sores
Eczema / dry skin
Impetigo
Minor burns and rashes
Minor skin infections Minor sunburn
Minor wound care Poison ivy / poison oak
Psoriasis
Ringworm
Skin lesions/rashes
Swimmer's itch
Med Care is here when you need us!