Effective January 1st, 2024 we will be extending our hours from 8 am to 8 pm Monday-Friday.   Weekends we are open from 9 am to 5 pm on Saturday and Sunday.
AFFORDABLE URGENT CARE IN ROSEVILLE, CA
We are excited to welcome our newest providers: Dr. Jenny Lazarus, MD and Isabel Orellano, PA.
Med Care Medical Center has proudly provided Roseville urgent care for over 26 years. We offer a clean and friendly walk-in clinic for non-emergency illnesses and injuries, sports physicals and DOT Physicals. We are open 365 days a year to best serve your health care needs. We provide urgent care, physicals and occupational health services to all ages over 3 months. You will always receive the highest quality medical care at the most affordable prices.   No insurance, no problem – we offer the lowest self pay prices in the Roseville area.
This means you will see a caring professional seven days a week for urgent care. We are right around the corner with a convenient location, the most affordable pricing that matches the outstanding medical care you need.
Med Care walk-in offers fast, friendly and affordable health care to get you feeling better quickly. Walk-in urgent medical care provides affordable health care for situations that are too urgent to wait for the family physician, but not serious enough to go to the ER. Med Care Medical Center urgent care center offers experienced physicians. In many cases, Med Care doctors offer treatments that will save you time and money. We accept most major insurance plans and with no-appointments needed, our walk-in medical care is here when you need it most. Our office is off I-80 on Douglas Blvd and Rocky Ridge, convenient to Roseville, Rocklin, Granite Bay, Orangevale, Fair Oaks,  Folsom, El Dorado Hills, Citrus Heights, Antelope and much of Sacramento. So, the next time you need to see a doctor and don't want to wait, simply walk right in to Med Care Medical Center in Roseville.
Flu Shots Now Available Daily
DMV / DOT Physicals Are Offered 7 Days Per Week
We Accept Medicare Insurance
Office Location
1907 Douglas Blvd
Suite #70
Roseville, CA 95661
Open 365 Days A Year
Monday – Friday (9AM to 7PM)
Saturday (9AM to 5PM)
Sunday (9AM-5PM)
(Last Patient seen 15 minutes prior to close)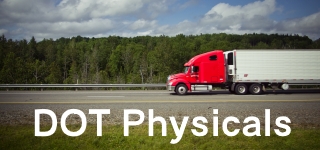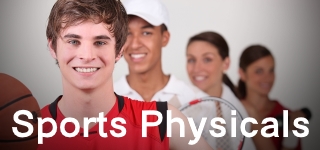 Physicals (sports, pre-employment DOT)
Medical evaluations and screenings
Lacerations, scrapes, rashes and burns
Fractures, sprains, strains
Flu, Colds and coughs
Allergies, poison oak and ivy
Bronchitis, pneumonia, infections
Back and abdominal pain
Bites and stings
Doctor's notes for school and work
X-ray on-site
Laboratory work
Pulse oximeter
Pharmacy
EKG
Drug Screens
Health Screens
Diagnostics Testing
Workers Comp
FIND OUT WHAT OUR URGENT CARE CENTER COMMONLY TREATS
Illnesses and injuries aren't something that can be scheduled ahead. ER prices are  expensive and require long waits! That's why our urgent care Roseville medical center is your best choice for treating many conditions. Fractures, fevers, infections, rashes, stings, colds, flu, allergies, burns, sports injuries, you name it, we see it. Rest easy you will see a doctor quick when you feel your worst.  We offer x-rays, electrocardiograms, throat cultures, urinalysis and more, all right in our office. Best of all, we're far less expensive than the emergency room and we accept most insurance plans!
Sacramento Occupational Health Service

Med Care Medical is the local leader in effective Sacramento occupational health service options, and we're always committed to putting our patients first. When you come to our occupational health clinic in Sacramento CA, you know you're going to get world-class service, a friendly support staff, experienced medical professionals and all of the service options you're looking for. If you need an occupational physician in Sacramento CA that you can trust, give us a call. You'll be happy that you did.
The Best Sacramento Occupational Health Service
You may be wondering what makes us the very best occupational health clinic in Sacramento CA. We work hard to maintain this reputation every day, and our dedication shows. A few of the ways that you will see us stand apart from the competition when you look for a Sacramento occupational physician include the following:
We are a Sacramento occupational health clinic that is open 365 days a year.
We're a walk-in clinic, so you don't have to have an appointment to take advantage of our excellent medical care options.
We do a lot of work with the DOT and you'll get an occupational physician in Sacramento CA who has experience with your industry and your needs.
We have low-cost payment options and it does not matter if you don't have insurance.
We can help you avoid the chaos and cost of the ER, while still connecting you with a world-class Sacramento occupational physician.
We have a friendly, caring staff, and we seek to create an inviting atmosphere. No matter what type of Sacramento occupational health service you're looking for, you know you'll enjoy working with us.
We are here for all of your needs regarding any occupational health service in Sacramento CA, and we set the bar in this space. The experience is simply better when you come to a premier Sacramento occupational health clinic with an experienced team that puts you first. Come in today and find out why firsthand.
Contact the Top Occupational Health Service in Sacramento CA Today
As a walk-in clinic, we're open from 9 a.m. – 7 p.m. Monday through Friday and 9 a.m. – 5 p.m. on Saturday and Sunday. If you want to learn more about a particular Sacramento occupational health service option or find out what the current wait time looks like, just give us a call right now at 916-783-0101. We look forward to hearing from you.